2.1

Communication is Changing.
The mediums of our communication are changing. Not long ago, the first iPhone was released. Now there are 61.5 million smartphone subscribers in the US and Google has projected mobile internet usage may outpace PCs as soon as 2013.
Where we get our news is changing. The average American checks 5 media different media platforms for their news. (1.1)
Who creates the media is changing. This month 800 million people will each spend over six hours on Facebook and create 90 pieces of web content.
We consume media differently. US consumers reported spending 4 hours 20 minutes watching web video in 2011; a 37% increase since 2010. Conversely, CBS, NBC, and ABC have lost over 55% of their evening news audience since 1980.
The medium matters. Word-of-mouth recommendations by friends is still the most trusted form of brand communication. However, the next most trusted forms in order are:
1

Other consumer opinions posted online

2

Your brand's website

3

Editorial content

4

Sponsorships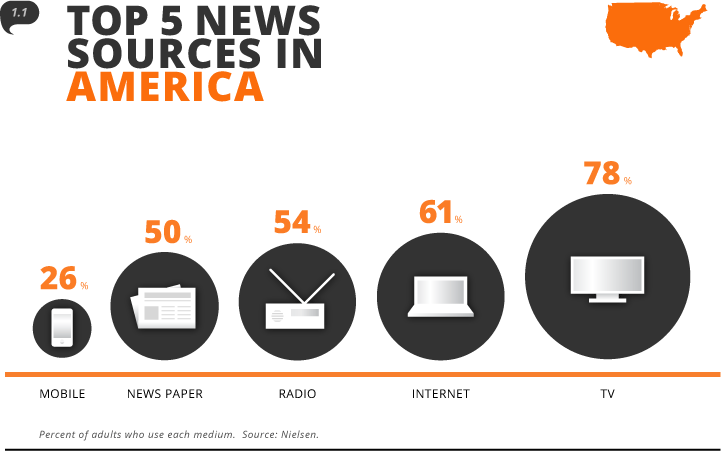 We ignite a conversation around your brand.
We integrate:
+ Best Practices
+ Modern Mediums
+ Creative Thinking
+ Latest Demographic Research
to develop a communications strategy that fits the unique characteristics of your brand communication needs.
GX:Process
Strategic Goals, Purpose & Alignment. It's important. V.I.O. POV.HD - New Product Launch

Stats
11,853,037
Online Impressions
297,260,703
Print Media Impressions
300%
Increase in Social Media following
"GinJoint is much more than our PR agency, they are an integral partner in our brand's success." — Clint Slack, Marketing Director V.I.O. Inc.
Situation Analysis
In the spring of 2010, V.I.O. Inc., once the undeniable leader in the Point-of-View (POV) video revolution, was selling an outdated SD camera system with several competitors beating them to market with full 1080p HD rugged "helmet cams." For V.I.O., the need to re-establish the brand at the cutting edge of this bourgeoning industry was critical. Success for the company hinged on a yet-to-be released new POV camera system called the POV.HD.
In one of our most innovative and multi-channel brand communication campaigns ever assembled, GinJoint, Inc. executed a 1½-year campaign that built market distinction in a sea of price-point cameras. The strategy uniquely positioned the POV.HD as the professional filmmaker's tool of choice: the proverbial upgrade for aspiring videographers.
Over the course of the product launch, GinJoint, Inc. joined V.I.O. at over 9 PR-related events, recruited and promoted an A-list team of professional athletes & indie-filmmakers, and engineered key marketing partnerships, contests, and innovative video dissemination techniques that more than tripled V.I.O.'s social media following and video viewership across the web. GinJoint additionally supported the product launch through a robust print and digital media campaign that surpassed 309 Million impressions over the course of the campaign.
Rollerblade

Stats
2,890,204
Online Impressions
8,437,106
Print Media Impressions
8500+
Video Views
"GinJoint is an progressive partner in strategy development, nimble and fast on execution, and thorough and timely on follow-up." — Kalinda Bogue, Marketing Director Rollerblade USA
Situation Analysis
Rollerblade® is the legendary brand that may be properly credited with starting the inline skating revolution. As a sport, inline skating reached peak popularity in the mid nineties, but then experienced decline due to a variety of reasons. Approaching 2010, Rollerblade is now a very different brand with a very different focus and target customer. Although the brand still has cult followings in niche areas such as aggressive skating and inline racing, the primary focus of the brand has emerged in fitness.
Although inline skating is proven to be as aerobically effective a running and cycling with less strain on the joints, the angle was old and Rollerblade needed fresh content. In the summer of 2009, Rollerblade began a collaboration with a certified yoga instructor to produce a new fusion routine known as "Mobile Yoga." The routine involved practicing a new variation of yoga on inline skates by focusing on breath, balance and body awareness.
Through a multi-platform campaign targeting women's media, engaging endemic yoga bloggers and producing supportive video and web assets, GinJoint successfully breathed life into the new yoga hybrid: Mobile Yoga.
TGR / POW Generations
Stats
46,271,704
Online Impressions
14,369,496
Print Media Impressions
188,263
Online Video Views
"GinJoint's strategic insight and expertise helped us generate a ton of media buzz and engagement for our and our partners — not just in traditional media, but through social and online media as well." — Troy Steinkamp, Executive Director POW
"GinJoint demonstrated a real understanding of our unique audience and complex product offering; without that, any PR effort to support our brand would have been meaningless." — Todd Jones, Co-Founder TGR
Situation Analysis
In the fall of 2009, the Pew Research Center released a new survey noting that Climate Change was ranked dead last on a list of the 20 most important issues of our time. As the economy soured and other political issues grabbed the media spotlight, Climate Change was relegated to the back of the bus due to its abstract character and public perception that action toward mitigating CO2 emissions might further constrict an already crippled economy.
In a unique partnership between The North Face, Teton Gravity Research, Clif Bar and the non-profit group Protect Our Winters, a short film was produced and distributed illuminating a new perspective on Climate Change and re-invigorating interest in the subject. The film, entitled "Generations," focused on the affects of a warming environment upon snowfall and winter culture. For the first time, Climate Change was humanized through the eyes of children playing in the snow, ski town economies and wintersport enthusiasts all over the world claim wintersport recreation as an integral part of their identity and lifestyle.
In a multi-platform communications effort, the film and trailer combined to receive over 178,000 online views and downloads, was shown at over 240 venues, TV broadcast to over 40 million homes and 60 resorts, received 49 million online media & blog impressions and over 14 million print media impressions. Highlights included a robust film tour (that produced several awards), parties/screenings at key industry tradeshows and an opportunity to show the film to lawmakers on Capitol Hill by US Congressman Jared Polis.
Our
People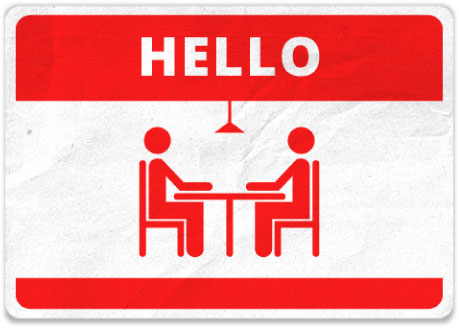 We've sat on your side of the table.
As former Marketing & Sales Directors we have a pretty good idea of what you might be looking for in an agency: an outstanding work portfolio, creative approach toward problem solving, timely and diligent reporting and — perhaps most importantly — thoughtful and fun people to work with.
Bios
Troy Morris

Founder + Principal
GinJoint, Inc.

Troy engineers vision and perspective to GinJoint as a result of a diverse marketing background spanning manufacturing, publishing, and enterprise work. The importance of ROI based projects became important to Troy in his client role at a fortune 500 customer within an enterprise CRM installation. Balancing best of breed with the trade-offs of standardization large scale applications require proved a defining opportunity for data and usability. Troy engineers goals with functional vision and effective metrics into every GinJoint client project, he gets visionaries, and he sees the steps and process to realize new markets, clients and penetrate verticals.

Troy currently lives in Corvallis, OR where he can be in the ocean, on the slope or in the mountains within an hour. He loves his children who inspire him everyday. He has published numerous scientific and white papers, and blogs whatever comes to mind at http://disruptives.co.

Look for Troy in the Startup Communities, developing the Mx:Scale Project or volunteering for worthy causes like CASA Voices for Children.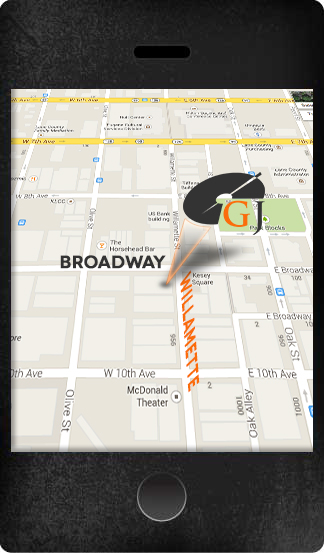 We'd like to hear from you.
No matter what you need or just want to brainstorm a project or pitch an idea... get in front of us!
If you shout we'll listen, and if you sing, we'll buy the first round!. The GinJoint, you know you want us!
Email The GinJoint

Hello@GinJoint.com
Ohhh GinJoint's Digits

+01 . 503 . 208 . 4204
The GinJoint's Fax... thingy

+01 . 888 . 653 . 6534
The GinJoint's Sweet Executive Pad

44 W Broadway, Eugene OR 97401
Google Map Our Pad >
The GinJoint's Secret Production Lair

309 W 4th, Eugene OR 97401
Google Map Our Lair >